Når en blodig, meningsløs krig igen raser i Europa, 77 år efter afslutningen på Anden Verdenskrig, og 23 år efter at krigen i Eksjugoslavien sluttede, virker det, vi laver her på Lyd & Billede-redaktionen, ofte relativt trivielt og meningsløst. Med Ukraine-krigen som baggrund går vi et dystert forår i møde.
Hvis du ligesom os andre trænger til at koble lidt af fra alle de grusomme nyheder, der lige nu præger mediebilledet, så kan du flygte ind i en god film eller serie for en stund og sætte hjernen på pause.
PS: Du kan donere penge til det livsvigtige hjælpearbejde i Ukraine her!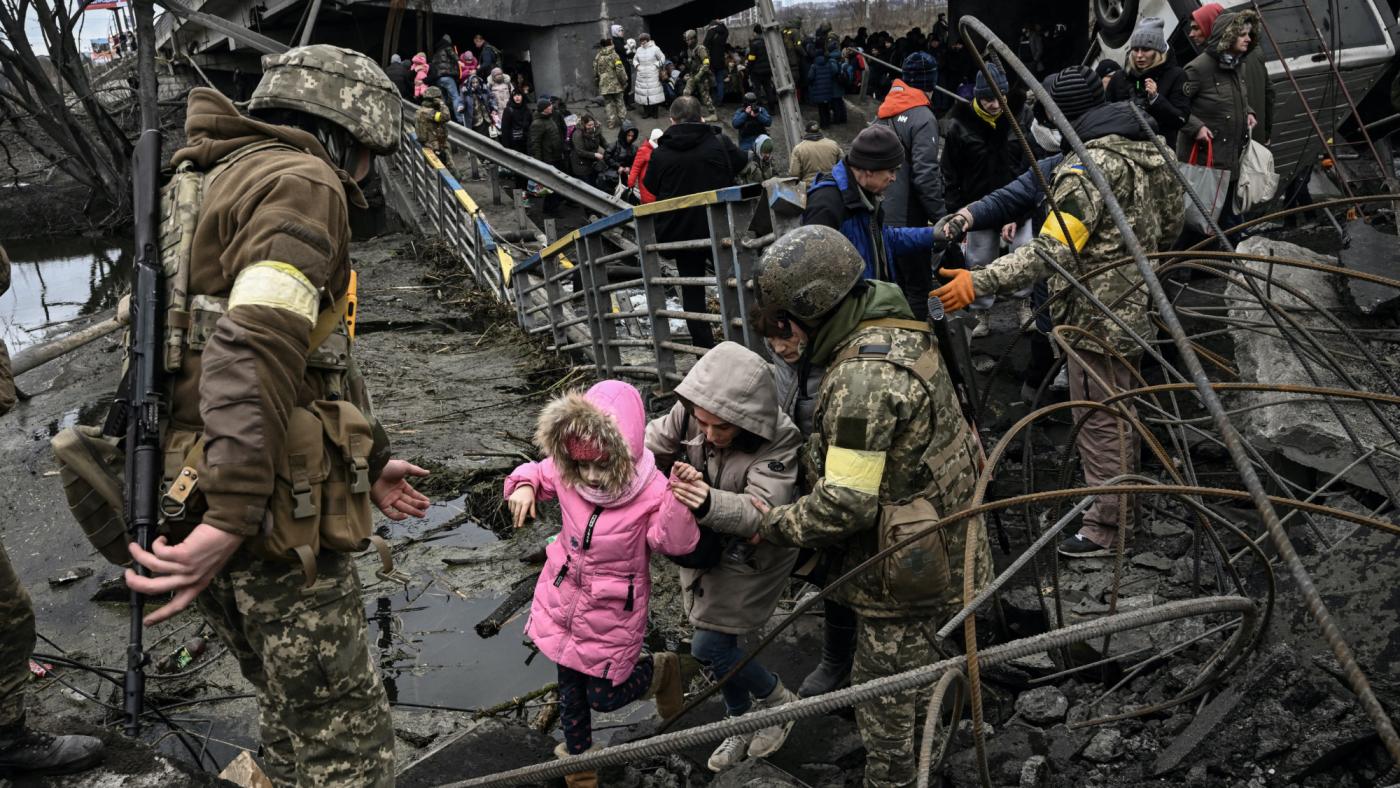 Netflix
Den største af streaming-tjenesterne byder på to nye nordiske produktioner i marts.
Allerede fra den 1. april kan du streame den nye norske ungdomsfilm Battle: Freestyle. Filmen handler om den unge Amalie (Lisa Teige), der er lykkelig, da hendes dansehold bliver udtaget til at konkurrere i Paris, men bliver distraheret, da hun genforenes med sin fraværende mor.
For to år siden annoncerede streaming-giganten, at de ville puste nyt liv i den danske successerie Borgen i samarbejde med DR. I år kom Borgen: Riget, magten og æren så, der er en selvstændig fortsættelse af de tidligere tre sæsoner af det politiske drama.
I fortsættelsen følger vi igen Birgitte Nyborg (Sidse Babett Knudsen), hendes medarbejdere og de medier, der har ansvaret for at dække hende.
Nyborg er nyudnævnt udenrigsminister, da et olieselskab pludselig finder olie i Grønland. Det bliver starten på en international magtkamp i Arktis, hvor den erfarne politiker må acceptere, at Danmarks trods sit forhold til Grønland er den mindste spiller blandt de internationale stormagter.
Den nye version af det politiske drama kommer på Netflix i de nordiske lande den 14. april (globalt den 2. juni). Serien har været tilgængelig på DR siden januar.
Fra den 15. april kan du se Ben Radcliffe og Josette Simon i drama-thrilleren Anatomy of a Scandal, mens 2. sæson af Russian Doll kommer den 20. april.
Fans af reality-serier (hvis de stadig findes) kan fråse i glamour og intriger i 5. sæson af Selling Sunset (22. april).
Den serie, flest Netflix-abonnenter ser frem til, er nok del 2 af 4. sæson af Ozark. Se Jason Bateman og Laura Linney kæmpe videre med deres komplicerede liv for sidste gang (!). Premiere den 29. april.
Se flere af denne måneds Netflix-højdepunkter her:
Disney+
Personligt ser vi ikke "den slags", men relanceringen af The Kardashians er angiveligt hovedattraktionen på Disney+ i april. Du kan opleve den narcissistiske, overfladiske families bizarre liv igen fra den 14. april.
Så har vi straks mere tiltro til serien The Dropout om den ambitiøse iværksætter Elizabeth Holmes (Amanda Seyfried) og hendes rejse fra succes til bedrageri og totalt kollaps.
Serien fortæller den sande historie om en berygtet kvinde, som mange måske kender eller har hørt om, men som de nok ikke kender alle detaljerne om. Holmes gik fra at være en respekteret pioner inden for sundhedsteknologi til få år senere at blive totalt frosset ud af industrien og samfundet. The Dropout kan streames fra den 20. april.
Leder du efter noget lidt lettere underholdning? Den romantiske teenagekomedie Sex Appeal med Mika Abdalla og Jake Short i hovedrollerne kan ses fra den 8. april.
Avery Hansen-White (Abdalla) gør ikke ting, som hun ikke er fantastisk til. Så da hendes langdistancekæreste begynder at antyde, at de skal tage deres forhold til næste niveau, beslutter hun sig for at blive mester i sin egen seksualitet ved at bruge sin ældste ven, Larson (Short), som prøvekanin.
Fans af Ice Age-serien kan glæde sig til et gensyn med det mildt sagt maniske urtidsegern Scrat i Ice Age: Scrat på eventyr. Premiere den 13. april.
HBO Max
HBO Max skyder måneden i gang med en ny ungarsk koldkrigs-thrillerserie, The Informant.
Ungarn 1985, bag Jerntæppet. Geri er lige begyndt på universitetet og slutter sig til en radikal gruppe ledet af den karismatiske Száva. Men Geri har en hemmelighed: For at redde sin bror er han blevet informant for staten. Mens Geri slås med dilemmaet om, hvilken side han bør være på, indser gruppens stadig mere radikaliserede leder, at der er en stikker iblandt dem. Premiere den 1. april.
I april kan du også se den nye krimiserie We Own This City fra skaberne af den legendariske The Wire.
Serien er baseret på en bog af Baltimore Sun-reporteren Justin Fenton og fortæller om Baltimore-politiets Gun Trace Task Forces storhed og fald, om korruptionen og det moralske kollaps, der ramte en amerikansk by, hvor ny narkolovgivning og masseanholdelser erstattede egentligt politiarbejde. Premiere den 26. april.
2. sæson af det tysk-danske drama Sløborn kommer den 5. april.
En pandemi rammer øen Sløborn, og de overlevende må tage konsekvenserne. I 2. sæson er øen blevet evakueret, og den dødelige fugleinfluenza har kostet mange af indbyggerne livet. En lille gruppe nægter at lade sig evakuere og gemmer sig på øen af frygt for at blive udsat for større smitterisiko på fastlandet.
Den 8. april kan du se krimidramaet Tokyo Vice, som er inspireret af den amerikanske journalist Jake Adelsteins førstehåndsberetninger om Tokyos politi. Krimidramaserien, som er indspillet i Japan, følger Adelsteins vej ind i Tokyos neonblinkende underverden i slutningen af 1990'erne, hvor intet er, som det ser ud til. Ansel Elgort (Baby Driver) og Ken Watanabe spiller hovedrollerne.
4. sæson af biker-/krimiserien Mayans M.C. kommer i slutningen af måneden (25/4), men det, vi ser allermest frem til på HBO Max i april, er gensynet med den drikfældige, småtossede stewardesse Cassie Bowden i 2. sæson af The Flight Attendant.
Cassie (Kaley Cuoco) er midt i trediverne, har ingen børn eller fast partner og elsker sit frie liv, hvor hun kan flyve jorden rundt og opleve storbyer som Rom, Kuala Lumpur, Bangkok, Mexico City og Seoul.
Næsten lige så meget som en god vodkadrink elsker Cassie en heftig aften med det modsatte køn; noget, hun da også forsyner sig rigeligt af. Men efter en "uheldig" mordsag i 1. sæson blev hendes liv pludselig langt mere kompliceret.
I 2. sæson møder vi igen Cassie, denne gang i noget uvante rammer – et møde i Anonyme Alkoholikere. Det bliver klart, at hun nu stræber efter at træffe færre dårlige valg i sit liv. Så kan vi jo selv gætte på, hvordan dét går …
Cassie er flyttet til Los Angeles, har fået en ny kæreste og har stadig en tæt dialog med CIA; så tæt, at hun nu arbejder undercover for efterretningstjenesten. 2. sæson af The Flight Attendant kommer den 22. april.
https://youtu.be/VFeFlBdItUA
Amazon Prime Video
Allerede fra den 1. april kan du streame thrilleren Wolf Like Me med Isla Fisher og Josh Gad i hovedrollerne.
Mary og Gary sørger begge to efter tabet af henholdsvis deres mor og deres kone, og har svært ved at knytte bånd til hinanden. En morgen bliver Gary og datteren Emmas bil ramt af en jeep, der kører over for rødt …
I april er der også dobbelt op på Chris Pine-film fra Jeff Bezos & Co.
I The Contractor spiller Pine den tidligere sergent James Harper, der havner på dybt vand i et forsøg på at redde sin familie. Harper, der er blevet afskediget fra hæren uden pension, er i dyb gæld og desperat for at forsørge sin familie. Derfor indgår han en kontrakt med et privat militærfirma.
Da den allerførste mission går ad helvede til, finder elitesoldaten sig selv fanget i en farlig sammensværgelse, jaget og på flugt, og må kæmpe for at holde sig i live længe nok til at komme hjem og afsløre dem, der forrådte ham. Premiere den 1. april.
I thrilleren All the Old Knives, instrueret af danske Janus Metz, spiller Pine sammen med Thandiwe Newton og Laurence Fishburne. De får til opgave at finde en muldvarp i CIA, der har lækket information, som har kostet mange mennesker livet. Premiere den 8. april.
Du kan få mere spænding i den nye serie Outer Range med Josh Brolin i hovedrollen.
Outer Range handler om Royal Abbott (Brolin), en rancher, der kæmper for sin jord og sin familie, og som falder over et uudgrundeligt mysterium i Wyomings vildmark. En spændende familiesaga med et strejf af humor og overnaturlig mystik. Premiere den 15. april.
Apple TV+
Apple-abonnenter kan hygge sig med et rigtigt spiondrama i form af den nye serie Slow Horses med legendariske Gary Oldman i hovedrollen.
Serien er inspireret af Mick Herrons Slow Horses-romanserie. Det mørke og morsomme spiondrama følger et hold britiske efterretningsagenter, der gør tjeneste i en "skraldespandsafdeling" af MI5. Anført af deres brillante, men hidsige leder, den berygtede Jackson Lamb, må de navigere igennem spionageverdenens udfordringer for at forsvare England mod skumle fjender. Ud over Oldman har Kristin Scott Thomas en ledende rolle.
Premiere den 1. april.
Elisabeth Moss (The Handmaid's Tale) spiller en ny rolle i krimiserien Shining Girls.
Vi følger Kirby Mazrachi (Moss), som er arkivar på en Chicago-avis og har journalistiske ambitioner, men må sætte sin karriere i bero efter et traumatisk overfald. Mange år efter at angrebet efterlod hende i en tiltagende ustabil tilstand, finder hun ud af, at et nyligt mord er forbundet med overfaldet på hende selv. Hun slår sig sammen med veteranreporteren Dan Velazquez (Wagner Moura) for at forstå sin diffuse nutid og konfrontere sin fortid.
Premiere den 29. april.
Paramount+
Den nyeste streaming-tjeneste fik pludselig lidt af et tomrum efter afslutningen på første (og sidste?) sæson af det storslåede western-epos 1883.
Denne måned kan Paramount friste abonnenterne med en ny serie – instrueret af danske Susanne Bier – om førstedamerne Eleanor Roosevelt (Gillian Andersson), Betty Ford (Michelle Pfeiffer) og Michelle Obama (Viola Davis). The First Lady har premiere den 18. april.
I anledning af 50 års jubilæet for Francis Ford Coppolas The Godfather kommer den nye serie The Offer, der handler om indspilningen af den ikoniske film. Miles Teller, Matthew Goode, Juno Temple og Giovanni Ribisi spiller hovedrollerne i dramaserien, der har premiere den 29. april.
Fra den 25. april kan du se Chiwetel Ejiofor og Naomi Harris i sci-fi-serien The Man Who Fell to Earth, mens 2. sæson af den letbenede komedie iCarly med Miranda Cosgrove kan streames fra den 9. april.
Viaplay
Vores hjemlige streaming-tjeneste byder bl.a. på den nye norske dramaserie Made in Oslo.
Hvordan er det at være ufrivilligt barnløs i en tid, hvor vi forventer at få alt, hvad vi ønsker os? Den nye Viaplay Original Made in Oslo er et karakterdrevet drama om Elin (Pia Tjelta), der driver en fertilitetsklinik sammen med sin eksmand.
På klinikken er hun rolig og professionel, når hun behandler patienter, der vil det samme som hende selv: At få et barn. Privat kæmper hun en desperat og tilsyneladende forgæves kamp mod sit eget biologiske ur. Dansk-svenske Jakob Cedergren spiller Elins mand.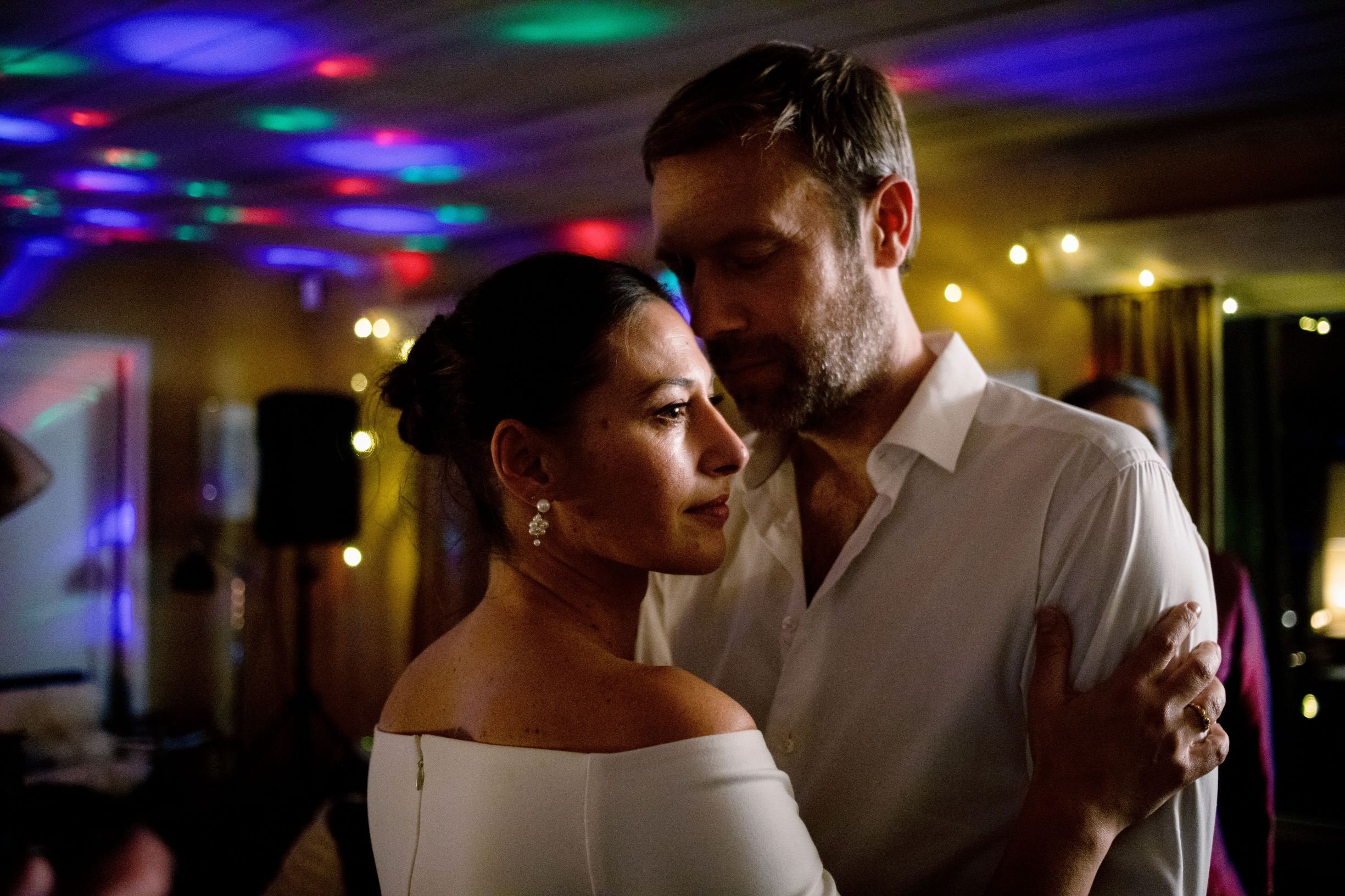 Endnu mere imødeset er gensynet med den norske krimiserie Wisting nok.
Kriminalkommissær William Wisting (Sven Nordin) er tilbage i endnu en hektisk og dramatisk sæson. Larvik er i chok, efter at nogen har sat et hoved på en pæl midt i byens centrum, og Wisting står over for en af sine sværeste og mest dramatiske sager.
FBI-agenten Maggie Griffin (Carrie-Anne Moss, The Matrix Resurrections) vender tilbage for at hjælpe Wisting og hans hold, som må konfrontere hensynsløse kriminelle, der udnytter de allermest sårbare. 3. sæson af Wisting er baseret på bogen Natmanden af Jørn Lier Horst og har premiere den 10. april.
Den 3. april er der premiere på 1. sæson af det islandsk drama Søsterskab. Serien følger kriminaldetektiven Vera (Halldóra Geirharðsdóttir), som prøver at finde ud af, hvad der egentlig skete med en ung pige, som forsvandt for 25 år siden.
Efterforskningen peger på en lille gruppe velansete kvinder – præsten Elisabet, kokken Anna Sigga og sygeplejersken Karlotta – som længe har levet i skyggen af fortiden og den forbrydelse, de begik som teenagere. Efterhånden som Vera og hendes kollega Einar nærmer sig sandheden, vokser de tre kvinders frygt for, hvad der vil komme op til overfladen …
PS: Fra den 8. april kan du streame Daniel Craigs svanesang som Agent 007 i den 25. James Bond-film, No Time to Die. Anbefales!
Se den komplette liste over alle de nye titler på de største streaming-tjenester nedenfor. God streaming-fornøjelse – og glædelig påske!