Aftenerne er blevet køligere – og ikke mindst mørkere. Med andre ord det perfekte tidspunkt at nyde en god film eller serie på foran fjernsynet.
Så er det godt, at streaming-tjenesterne tilbyder så omfattende og varieret indhold i september måned.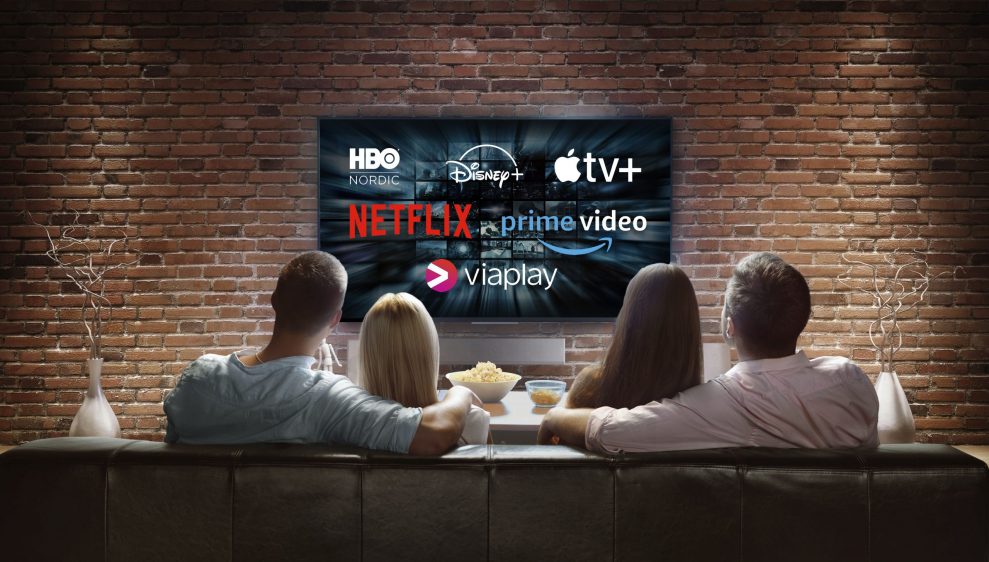 Disney+
Streaming-giganten byder en righoldig efterårsmenu, som du kan læse mere om her, og allerede fra september lanceres mange spændende nye serier.
Y: The Last Man. I en postapokalyptisk verden, hvor alle mænd undtagen én har stillet træskoene, er Diane Lane den nye præsident for en nation, der kun består kvinder. Kommer den 22. september.
American Horror Stories. Spinoff-serie af Ryan Murphy og Brad Falchuks American Horror Story. I denne antologiserie fortælles en ny gyserhistorie i hver episode. Premiere den 8. september.
https://youtu.be/qmLs2UoxM_Y
Dage med Doggi. En slags spinoff-serie med hunden fra Pixars Op. Premiere den 1. september.
Du kan også se Billie Eilish fremføre hele sit seneste album, akkompagneret af Los Angeles Philharmonic, i koncertfilmen Happier Than Ever. Tilgængelig fra den 3. september.
Star Wars Visions. Den spændende og meget varierede animation lover godt. Serien har premiere den 22. september.
Netflix
Den største streaming-tjeneste af dem alle fortsætter med at lancere originale produktioner i et imponerende tempo. I løbet af måneden kommer der to nordiske nyheder.
Den svenske dramafilm Vinterviken om indvandrersønnen John-John, der falder pladask for rigmandsdatteren Elisabeth, kommer den 8. september, mens den danske krimiserie Kastanjemanden har premiere sidst på måneden (29/9).
Den 17. september får vi et gensyn med de superliderlige teenagere i Moordale, når 3. sæson af Sex Education lanceres.
Endnu mere glæder vi os dog til 5. sæson af den spanske actionserie Papirhuset. Kommer på Netflix i dag, den 3. september.
Andre seriehøjdepunkter denne måned er Jaguar (22/9) og Lucifer (10/9).
Se også filmene Kate (10/9), The Starling (24/9), Knives Out med Daniel Craig (1/9) og ikke mindst den fabelagtige, chokerende The Lighthouse (8/9).
Amazon Prime Video
Amazon kickstarter måneden med en heftig, radikal genindspilning af Askepot i musicalversion – og i allerhøjeste grad i moderne indpakning. Cinderella med Camila Cabello har premiere i dag, den 3. september.
Vi ser i den grad frem til den franske film The Mad Women's Ball (17/9), der fokuserer på had mod kvinder og deres stærke viljer. Skuespilleren, forfatteren og instruktøren Mélanie Laurent (Inglourious Basterds) har instrueret og spiller en af hovedrollerne.
Den 10. september har The Voyeurs premiere på Prime Video i Norden. Filmen handler om et ungt nyindflyttet par i Montreal, Pippa (Sydney Sweeney) og Thomas (Justice Smith), der hurtigt begynder at fatte interesse for naboernes intime privatliv.
Da parret opdager, at naboerne er hinanden utro, vokser deres nysgerrighed efterhånden til en besættelse, og tingene eskalerer ud af kontrol. Prime Video kalder filmen en "erotisk thriller".
HBO Nordic
Der er ikke særlig mange store nyheder fra HBO denne måned. Mens vi venter på lanceringen af HBO Max, vil vi dog fremhæve:
3. sæson af komedieserien What We Do in the Shadows, hvor vi følger tre vampyrer fra Staten Island, der har boet sammen i hundredvis af år. Hovedrollerne spilles af Kayvan Novak, Matt Berry og Natasia Demetriou. Premiere i dag, den 3. september.
5. sæson del II af Billions. Gå ikke glip af dette gensyn med milliardærernes legeplads (6/9).
Apple TV+
Der er langt mellem snapsene på Apple TV+ i september. Ud over at 2. sæson af Ted Lasso ruller videre, er der kun to nyheder på tapetet.
Den 17. september kan du se 2. sæson af Apples første originalserie, The Morning Show, med Jennifer Aniston, Reese Witherspoon, Billy Crudup og Steve Carell.
Den nye sci-fi-serie Foundation (efter Isaac Asimovs romanserie) med Jared Harris er også et kig værd. Premiere den 24. september.
Paramount+
Den nyeste af streaming-tjenesterne (der allerede næste år erstattes af SkyShowtime) kommer med en rigtig godbid den 14. september, hvor du kan se Emily Blunt, Cillian Murphy og ikke mindst Millicent Simmonds i gyseren A Quiet Place 2!
Andre højdepunkter inkluderer to gange Jeff Daniels i 1. sæson af American Rust (13/9) og i dramaserien The Comey Rule (28/9).
Fans af Liam Neeson bør ikke gå glip af dramafilmen Ordinary Love, der havde premiere den 1. september.
Viaplay
Vores lokale streaming-tjeneste byder på den nye norske originalserie Furia med Pål Sverre Hagen, Ine Marie Wilmann, Henrik Mestad og Trond Espen Seim i hovedrollerne.
I serien møder vi Ragna (Wilmann), der arbejder på et turiststed i smukke Romsdalen, men i det skjulte lever et mørkt liv på nettet. Til stedet ankommer politimanden Asgeir (Hagen), der sammen med sin datter skjuler sig for den russiske mafia. Serien beskrives som "Europas Homeland". Premiere den 26. september.
Andre seriehøjdepunkter er 1. af sæson af dramaserien Sisters (5/9), 1. sæson af den psykologiske thriller Close to Me (12/9) og 2. sæson af Leif G.W. Persson-thrilleren Det som skjules i sneen. Her er Robert Gustafsson (Den hundredårige der kravlede ud af vinduet og forsvandt) tilbage som cold case-gruppeleder Peter Wendel. Sæsonen handler om Ludvig Larsson (Samuel Fröler), en lokal politimester, der viser sig at leve et mørkt dobbeltliv.
PS: Hvis du ikke har fået denne godbid med endnu, så gå ikke glip af den glimrende svenske ungdomsserie Threesome. Anbefales!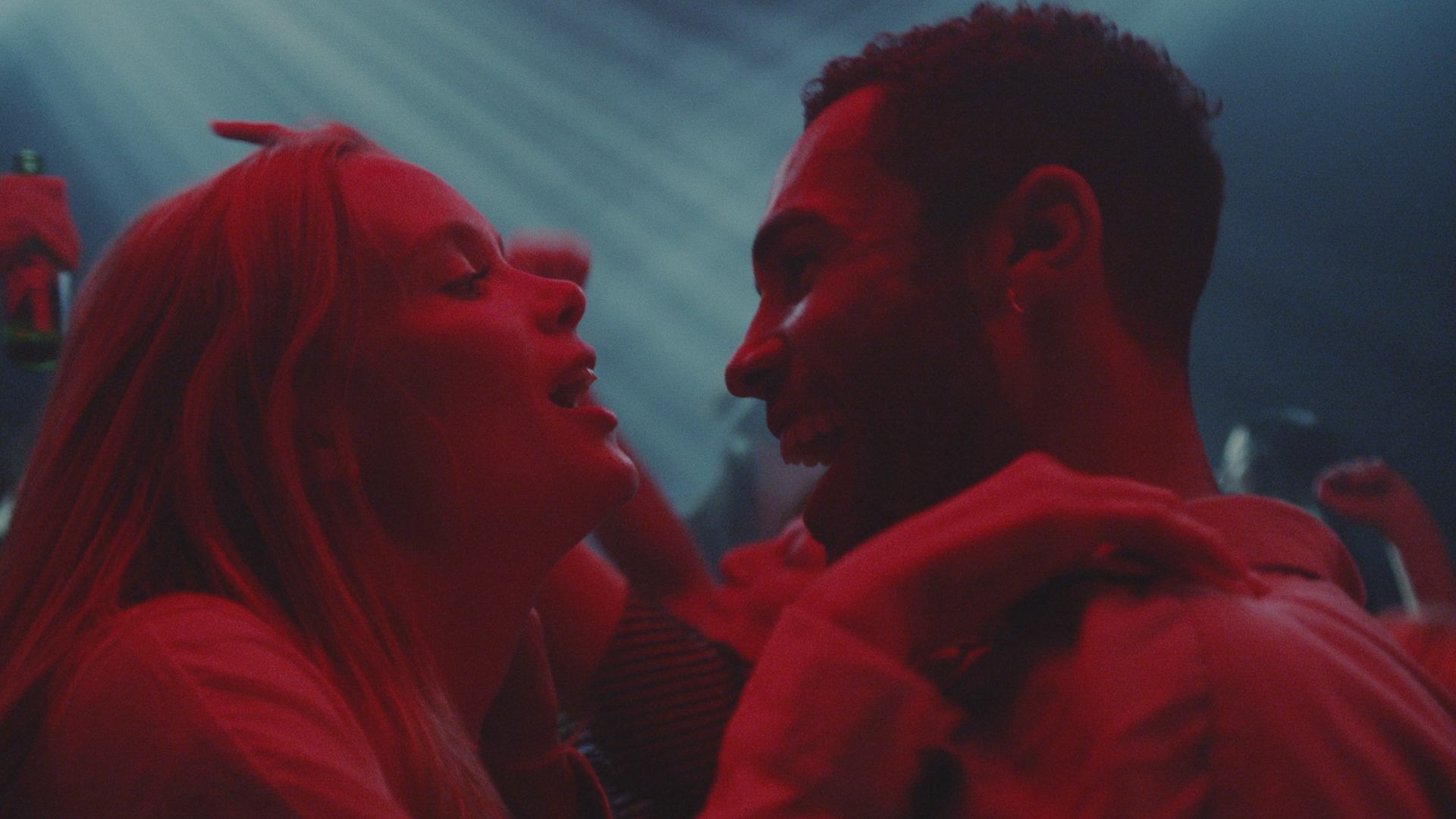 For en komplet liste over alle de nye titler på de største streaming-tjenester, se nedenfor. God streaming-fornøjelse – og se nu også at få nydt de sidste rester af sommervarmen!