Endelig er de lange, varme og solrige sommerdage lige om hjørnet. Men skulle der komme en blæsende, regnfuld aften, er det godt, man kan trække sig tilbage til lænestolen inden døre og nyde en god film eller serie.
Selv om vi nu er på vej ind i den længe ventede sommersæson, byder de store streaming-tjenester fortsat på et righoldigt udvalg af nyheder. Med den stadig stigende konkurrence har de dog heller ikke meget andet valg.
PS: Glem ikke Ukraines kamp mod det krigsforbryderiske Rusland. Du kan donere penge til det livsvigtige hjælpearbejde for Ukraine her!
Netflix
Den absolut største titel på Netflix i maj er uden tvivl del 1 af 4. sæson af Stranger Things.
I en herlig mellemting mellem (og hyldest til) Steven Spielberg og Stephen King tager serien os med tilbage til midten af ​​1980'erne, hvor vi møder de fire nørder Will (Noah Schnapp), Mike (Finn Wolfhard), Dustin (Gaten Matarazzo) og Lucas (Caleb McLaughlin) – og, som femte hjul på vognen, den mystiske Eleven (Millie Bobby Brown).
I 4. sæson er vi nået til 1986, og Eleven skriver et brev til Mike, 185 dage efter at hun flyttede fra det landlige Hawkins til Californien.
Der er gået seks måneder siden Slaget ved Starcourt, som bragte både rædsel og ødelæggelse til Hawkins. Vores venner kæmper med eftervirkningerne, de er adskilt for første gang, og at skulle finde sig til rette i high school gør ikke tingene nemmere. I denne sårbare periode dukker en ny, grusom overnaturlig trussel op og med den et mysterium, der – hvis det bliver løst – endelig kan gøre en ende på rædslerne fra The Upside Down.
Det er forår, og Eleven glæder sig til at fejre Spring Break sammen med vennerne – men så går det hele amok …
4. sæson bliver delt i to dele:
Stranger Things, 4. sæson – del I: 27. maj 2022
Stranger Things, 4. sæson – del II: 1. juli 2022
Af mere lokalt indhold glæder vi os til at se Bill Skarsgård som eklatant seriebankrøver i den biografiske serie Clark om manden bag fænomenet Stockholm-syndromet, Clark Olofsson.
Miniserien om playboy-forbryderen, der begik røverier over hele Europa og gentagne gange flygtede fra fængslet, er baseret på Olofssons selvbiografi Vafan var det som hände.
Clark har premiere den 5. maj. Glæd jer!
Fans af den bundsolide krimiserie Bosch med Titus Welliver i hovedrollen, der kørte i syv sæsoner på HBO Max og Amazon Prime, kan se frem til en spinoff-serie om hans halvbror Mickey Haller.
Michael Connelly har skrevet 23 bøger om Hieronymus "Harry" Bosch (den seneste, The Dark Hours, udkom i 2021), men han har også skrevet en række romaner om hans bror. Der er indtil videre udkommet seks bøger om Haller, som også har optrådt i flere af Bosch-bøgerne.
Den første, The Lincoln Lawyer (2005), blev filmatiseret i 2011 med Matthew McConaughey i rollen som den gadesmarte advokat med kontor i sin Lincoln Town Car.
Den "kreative" forsvarsadvokat Mickey Haller tager enhver klient, der er betalingsdygtig. Ofte i sager af småkriminel karakter som prostitution, narkotika og vold. Connelly tager os med ind i det amerikanske retsvæsens irgange, genveje og smuthuller, som få kender bedre end Haller. En advokat, der mener, at alle har ret til en forsvarer, og som i mindre grad bekymrer sig om, om de rent faktisk er skyldige eller ej.
Veteranen David E. Kelley (Ally McBeal, Boston Legal) er producent på The Lincoln Lawyer, mens Manuel Garcia-Rulfo spiller hovedrollen som Mickey Haller. Serien har premiere den 13. maj.
Se også Russell Crowe som hidsig chauffør i thrilleren Unhinged (1/5) samt Rebel Wilson som en cheerleader, der pludselig vågner op efter 20 år i koma, i komedien Senior Year, der har premiere den 13. maj.
Du kan se mere om Netflix' maj-premierer her:
Disney+
Ligesom Netflix har Disney+ én serie i denne måned, der skiller sig ud: Den nye Star Wars-serie Obi-Wan Kenobi med Ewan McGregor i hovedrollen.
Hayden Christensen vender også tilbage i rollen som Anakin Skywalker/Darth Vader, og desuden medvirker Moses Ingram, Joel Edgerton, Bonnie Piesse, Kumail Nanjiani, Indira Varma, Rupert Friend, O'Shea Jackson Jr., Sung Kang, Simone Kessell og Benny Safdie.
Obi-Wan Kenobi er instrueret af Deborah Chow, der tidligere har arbejdet på serier som Jessica Jones, Better Call Saul, The Man in the High Castle og American Gods. Premiere den 27. maj.
PS: Du kan læse Lyd & Billedes eksklusive interview med Ewan McGregor og Hayden Christensen i forbindelse med Obi-Wan Kenobi-premieren her!
Allerede den 11. maj kan du se 1. sæson af den fantasy-baserede reality-serie The Quest.
Hilary Duff kan ses i den nye sitcom How I Met Your Father, der er en spinoff af den populære serie How I Met Your Mother. 1. sæson har ligeledes premiere den 11. maj.
Eller måske er du mere til eventyr i moderne indpakning? Med Sneakerella giver Disney os et moderne twist på Askepot, hensat til sneakers-miljøet i nutidens New York. Lexi Underwood, Kolton Stewart og John Salley spiller hovedrollerne.
Serien kan streames fra den 13. maj. OBS: Vi garanterer ikke noget!
Komikeren Amy Schumer kan ses i den nye dramakomedieserie Life & Beth om en kvinde, der ser ud til at leve det perfekte liv.
Beth har et succesfuldt job som vindistributør, har en succesfuld kæreste og bor på Manhattan. Men en uventet begivenhed gør, at hun indhentes af fortiden, og hendes liv ændrer sig fuldstændig. Gennem tilbageblik til sine teenageår lærer Beth mere om, hvem hun er, og hvem hun gerne vil være.
Premiere den 18. maj.
HBO Max
HBO Max flyder ikke ligefrem over af spændende nye titler i maj, men vi har visse forhåbninger til Rose Leslie (Game of Thrones) og Theo James som henholdsvis Clare og Henry i genindspilningen af The Time Traveler's Wife fra 2009.
HBO lover en intrikat og magisk kærlighedshistorie baseret på Audrey Niffeneggers bestseller. Miniserien fortæller historien om Clare og Henry og den store udfordring i deres ægteskab: Tidsrejser. The Time Traveler's Wife kan streames fra den 18. maj.
Allerede den 6. maj kan du se den biografiske krimiserie The Staircase, baseret på den berygtede sande historie om Michael Peterson, hans store familie og hans kone Kathleen Petersons mistænkelige død. Den stjernespækkede rollebesætning omfatter Colin Firth, Toni Collette, Michael Stuhlbarg og Juliette Binoche.
Den 10. maj er der premiere på den franske fantasy-serie Visitors.
Den nye romantiske dramaserie Conversations With Friends er muligvis også værd at se.
Frances, en 21-årig universitetsstuderende, og hendes ekskæreste og bedste ven Bobbi fremfører spoken word-poesi sammen i Dublin, hvor de møder forfatteren Melissa og hendes mand, Nick. Mens Melissa og Bobbi åbenlyst flirter med hinanden, indleder Nick og Frances en intens hemmelig affære, der overrasker dem begge. Premiere den 15. maj.
Blandt andre interessante titler denne måned på HBO Max er 3. sæson af Breeders (12/5) og 2. sæson af Hacks (13/5).
Amazon Prime Video
Maj måned er også ret tyndt besat hos Jeff Bezos & Co., men nogle vil sikkert gerne se, hvordan det går pigerne i The Wilds.
I 2. sæson følger vi fortsat gruppen af teenagepiger, der er strandet på en øde ø. At pigerne endte dér, var ikke tilfældigt – de er i al hemmelighed blevet rekrutteret til et udspekuleret socialt eksperiment.
Dramatikken stiger i den nye sæson, da det viser sig, at pigerne ikke er de eneste, der er en del af eksperimentet – også en ø med teenagedrenge kæmper for at overleve, mens de bliver overvåget af eksperimentets leder.
Premiere den 6. maj.
Så har vi mere tiltro til skuespillerlegenderne J.K. Simmons og Sissy Spacek i dramaserien Night Sky. Serien følger Irene (Spacek) og Franklin (Simmons), et par, der for år tilbage opdagede et kammer begravet i deres baghave, som på uforklarlig vis fører til en mærkelig, øde planet.
Siden har de vogtet over hemmeligheden, men da en gådefuld ung mand (Chai Hansen) kommer ind i deres liv, er det slut med York-parrets rolige tilværelse. Og det mystiske kammer, som de troede, de kendte så godt, viser sig at være andet og mere, end de nogensinde kunne have forestillet sig …
Night Sky har premiere den 20. maj.
Apple TV+
Apple lancerer kun tre nye titler i maj, men blandt dem finder vi en rigtig godbid!
I sommeren 2020 lancerede tjenesten en af de bedste klassiske spionserier, vi længe har set: Tehran. I serien hopper vi direkte ind i den betændte konflikt mellem ærkefjenderne Iran og Israel. Det lykkes den israelske efterretningstjeneste Mossad at omdirigere et jordansk fly til at nødlande i Teheran, så de kan få placeret en af deres spioner, Tamar Rabinyan (Niv Sultan), bag fjendens linjer.
Tamar har én opgave: At hacke sig ind i det nationale elnet, så landets antiluftskyts kan sættes ud af spil, og israelske F-35I jagerfly dermed kan få frit lejde til at bombe Irans nukleare installationer.
Men den oprindelige plan ender i kaos og død, og den iranske efterretningstjeneste er på nakken af Tamar. Desuden stoler hun ikke længere på sine egne. Nu er gode råd dyre, for hvordan kommer man ud af det lukkede, statskontrollerede land?
I 2. sæson af Moshe Zonders spionthriller må Tamar endnu en gang på undercover-mission i Teheran, en mission, der bringer både hende selv og alle omkring hende i fare.
Den nye sæson af Tehran kommer den 6. maj, og denne gang får vi også legenden Glenn Close at se i en af hovedrollerne!
Andre interessante titler på Apple+ inkluderer 1. sæson af The Big Con (6/5) og 1. sæson af det spanske drama Now and Then (20/5).
Paramount+
Altid solide Joseph Gordon-Levitt har hovedrollen i serien Super Pumped, som fortæller historien om den benhårde, egocentriske chef for Uber og hans turbulente forhold til sin mentor, spillet af Kyle Chandler.
Serien har premiere den 12. maj.
Den seneste spinoff-serie fra Star Trek-universet, Star Trek: Strange New Worlds, har premiere den 6. maj.
Er du mere til klassisk drama? Så gå ikke glip af Sigourney Weaver, Douglas Booth og Margaret Qualley i My Salinger Year. Filmen handler om en ung assistent, der arbejder et år for den berømte, men tilbagetrukne forfatter J.D. Salinger (Tim Post). Filmen havde premiere den 1. maj.
Hvis du er en af de få, der endnu ikke har fået nok af middelmådige B-film med Bruce Willis, kan du se den fallerede stjerne i Breach, som havde premiere den 1. maj.
Og gå endelig ikke glip af de nyrestaurerede versioner af The Godfather I-III (desværre ikke i 4K) samt den nye serie The Offer om tilblivelsen af den første af de klassiske gangsterfilm.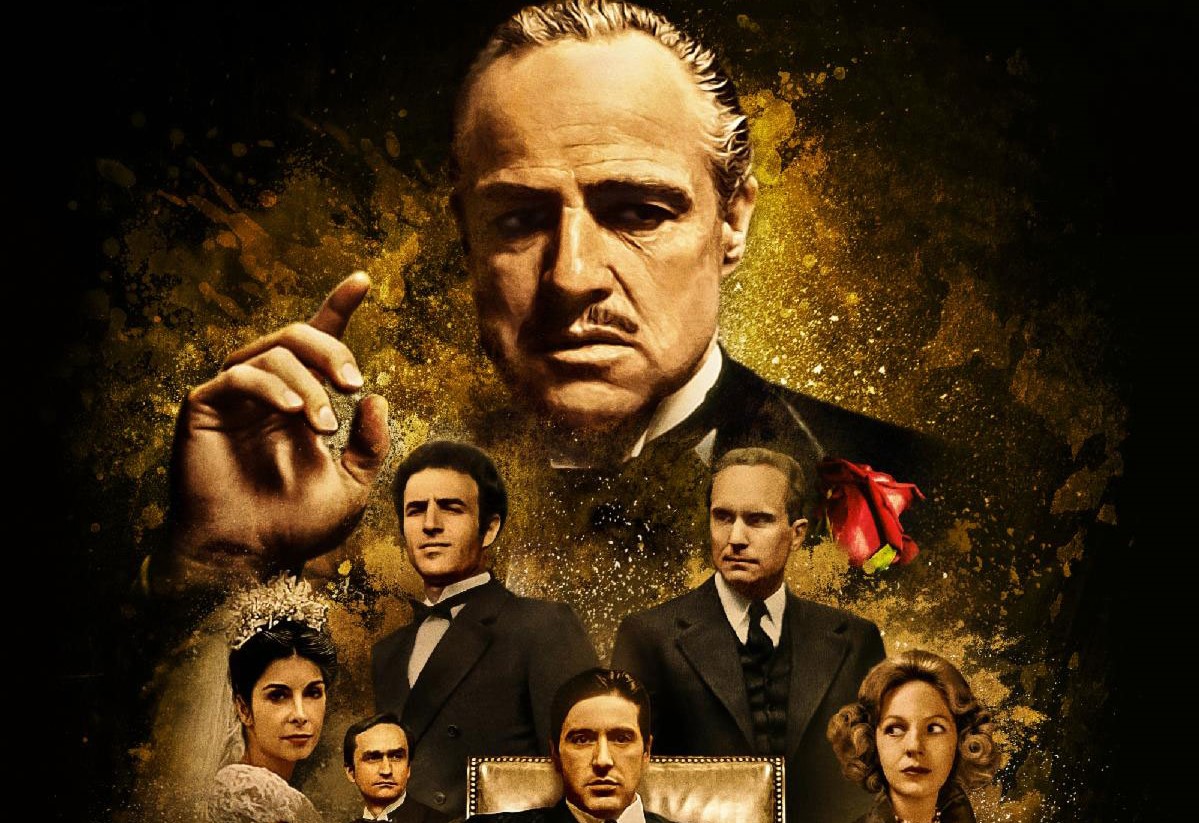 Viaplay
Få nordiske serier har fået en hårdere medfart af kritikerne end den norske The Machinery. Men Viaplay satser fortsat på Kristoffer Joners stjerneglans og lancerer 2. sæson af serien den 15. maj. Vi loves "neglebidende spænding og action".
Sæsonen starter, idet hovedpersonen Olle (Joner) afsoner en fængselsdom i Sverige og håber at blive løsladt for god opførsel. Udsigten til løsladelse bliver dog truet, da Olle sigtes for medvirken til et drab begået af hans ekskone, Monika (Emilia Roosmann).
Plottet strammes yderligere, da Olle og Monikas søn tager sin skoleklasse som gidsler for at få sine forældrene ud af fængsel. Nu er spørgsmålet, hvor langt Olle er villig til at gå for at redde sig selv og sin familie.
Den 29. maj kan du se svensk dramatik i 4. sæson af Lykkebugten, en Camilla Läckberg-serie proppet med kærlighed, intriger, hemmeligheder og spænding.
Efter afslutningen af 3. sæson er Pernilla (Linda Santiago) og Danne (Martin Stenmarck) tvunget til at dele en mørk hemmelighed. Da Alex (Vincent Grahl) flytter ind hos Pernilla, må hun gøre alt, hvad hun kan, for at forhindre ham i at opdage, hvad hun har gjort.
Se den komplette liste over alle de nye titler på de største streaming-tjenester nedenfor.
God streaming-fornøjelse – og hav en rigtig god forsommer!