Forty years of innovation
There's no denying that a lot has changed since 1983. Speedy messages are sent via email instead of fax. We use our mobile phones to communicate with multiple people in various forms, over a pocket full of change and a payphone while out and about. The social media we know today was once nothing more than a phonebook and a landline. Despite all this, innovations in modern technology were brewing. This is the year Belkin's founder Chet Pipkin created the Hamlet, the first cable to connect an Apple IIc computer to a parallel printer from his parent's garage in Southern California. Belkin played an influential role in the early development of key technology standards that are now commonplace, including USB-C and MagSafe to name a few.
Although still designed in Los Angeles, the humble garage the Belkin team once innovated from is now the company's LEED-certified headquarters in El Segundo, California where every aspect of the building was designed with the intention of reducing environmental impact. Today, Belkin remains an accessories market leader, delivering power, protection, productivity, connectivity, audio, security, and home automation solutions for a broad range of consumer electronics and enterprise environments. Belkin continues to set the pace as the leading OEM (Original Equipment Manufacturer) known and revered around the world for its staunch and longstanding relationships with big tech companies like Apple, Samsung, Google, and many others. A constant throughout the past four decades of growth is that Belkin's legacy continues to be built on connection.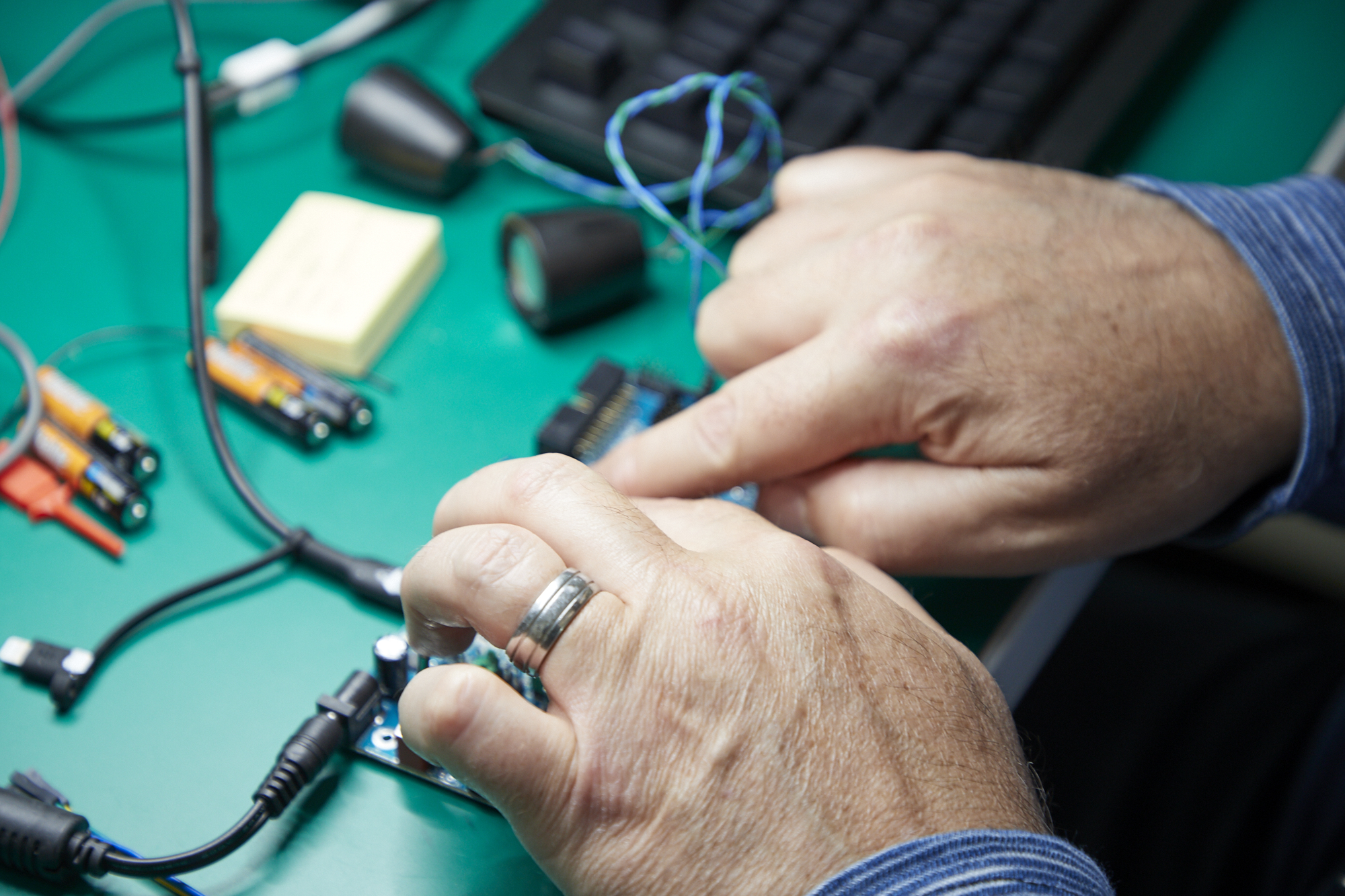 Belkin audio
Belkin has been developing its audio range since 2002, the first launch being stereo cables and speaker wiring. In 2020, Belkin released the SOUNDFORM™ True Wireless Earbuds and its first speaker, the SOUNDFORM™ Elite Hi-Fi Smart Speaker, created in partnership with Devialet. Today, the SOUNDFORM™ by Belkin range continues to empower people in getting more life out of every single day. Whether at home, at work or on a new adventure.
SOUNDFORM™ is a carefully crafted compilation of hardware and intuitive firmware innovations that connect listeners to perfect sound. From within the labs of the engineering and design team, came Belkin's Signature Sound. The team strove to reproduce sound in headphones/earphones to match listening to high-fidelity speakers in a well-tuned listening room.
Sound is presented at the eardrum differently depending on where it originates because of interaction with the ear structure. The target is based on sound arrival at the Pinna (ears) from in front of the listener, replicating the way sound arrives from speakers placed directly to the front left and right of a listener. Additionally, Belkin's engineering team considered multiple ear shapes and sizes, with extensive testing and consideration of the end users and their needs. Quality and safety are of utmost importance — nothing enters the market until rigorous testing and approval processes take place.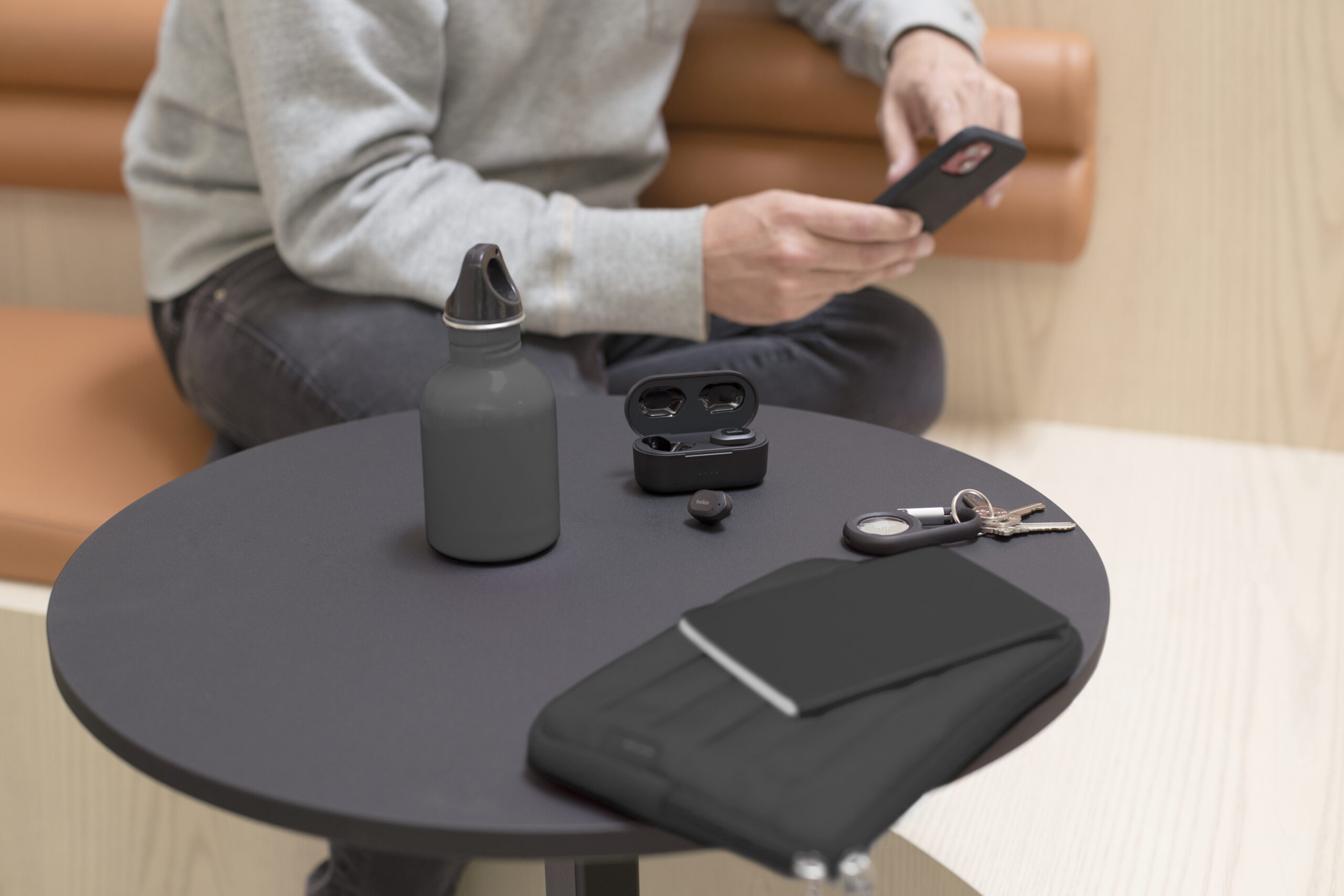 SOUNDFORM™ Play True Wireless Earbuds 
The SOUNDFORM™ Play True Wireless Earbuds are a classic style that can brighten a morning commute by taking you through your favorite playlist, enable clear and connected calls throughout the working day, and provide a relaxing experience when curled up with your latest audiobook. With features such as EQ pre-sets, 38 hours of battery life, and multiple colour options, there are even more reasons to Play.
Key features: 
Dual Beamforming technology with 2 microphones in each earbud reduces environmental noise and provides audio clarity on calls
38 hours of battery life — up to 8 hours of playtime for the earbuds, plus 30 hours in the charging case
3 touch-controllable EQ presets for personalized sound
6mm dynamic drivers deliver clear, dependable sound quality
Fast USB-C charging fully charges case and buds in just 1.5 hours
IPX5-rated sweat and water resistance
Intuitive touch controls in both earbuds allows users to tap to skip tracks, answer calls and more
The SOUNDFORM™ Play True Wireless Earbuds are available for purchase here.
Consumer electronics leader Belkin celebrates its forty-year legacy with innovations that help you to be ready for today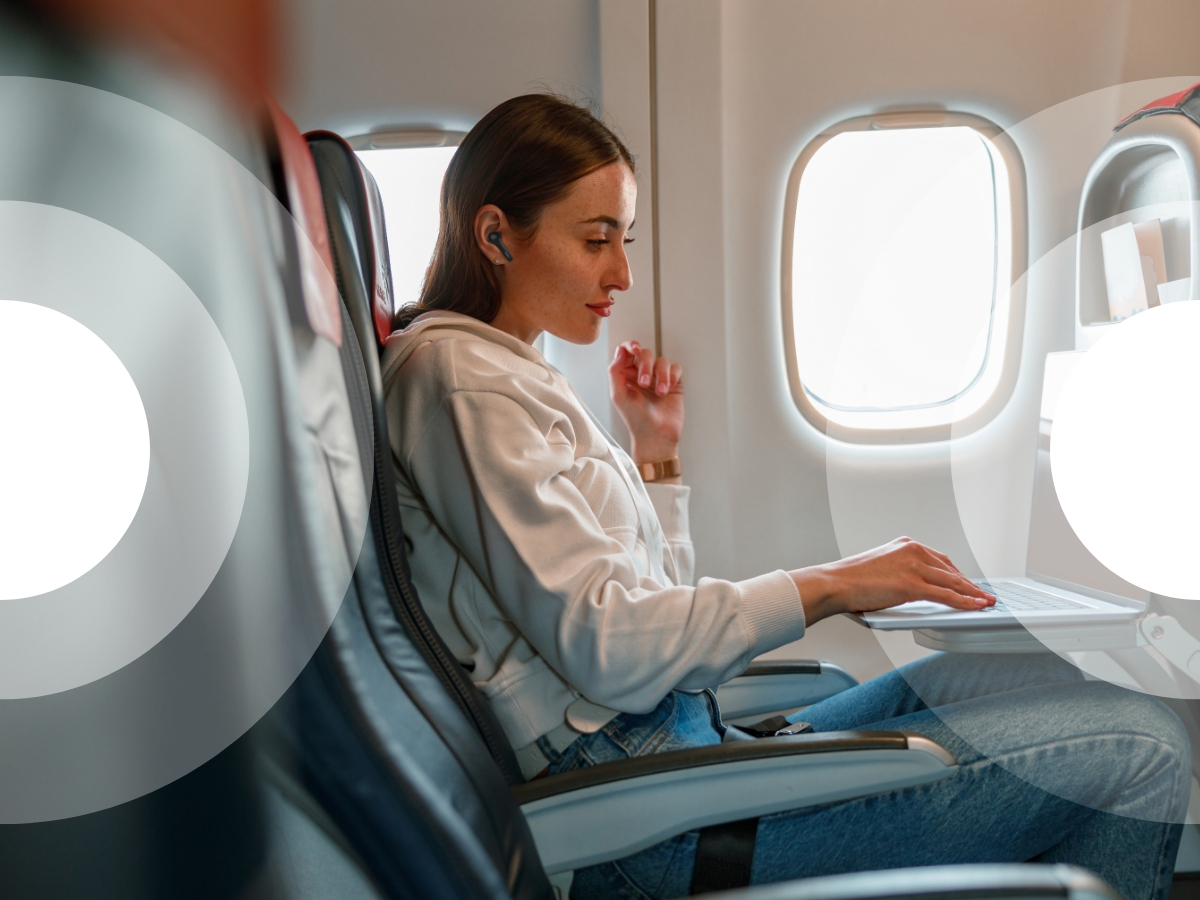 SOUNDFORM™ Flow True Wireless Earbuds 
With SOUNDFORM™ Flow, you can stay seamlessly connected while on the move. Take calls whenever, wherever with dual beamforming call technology that ensures you can clearly hear (and be heard) as if you're in the same room. You'll never miss a lyric again with Active Noise Cancellation technology that intelligently filters unwanted noise, helping you keep focus. No matter how in the flow, it's still important to stay aware of your surroundings, so we've included a Hear-Thru mode to help you stay alert for safety or to speak to people around you. SOUNDFORM™ Flow is the perfect choice for keeping you in your flow, all day long.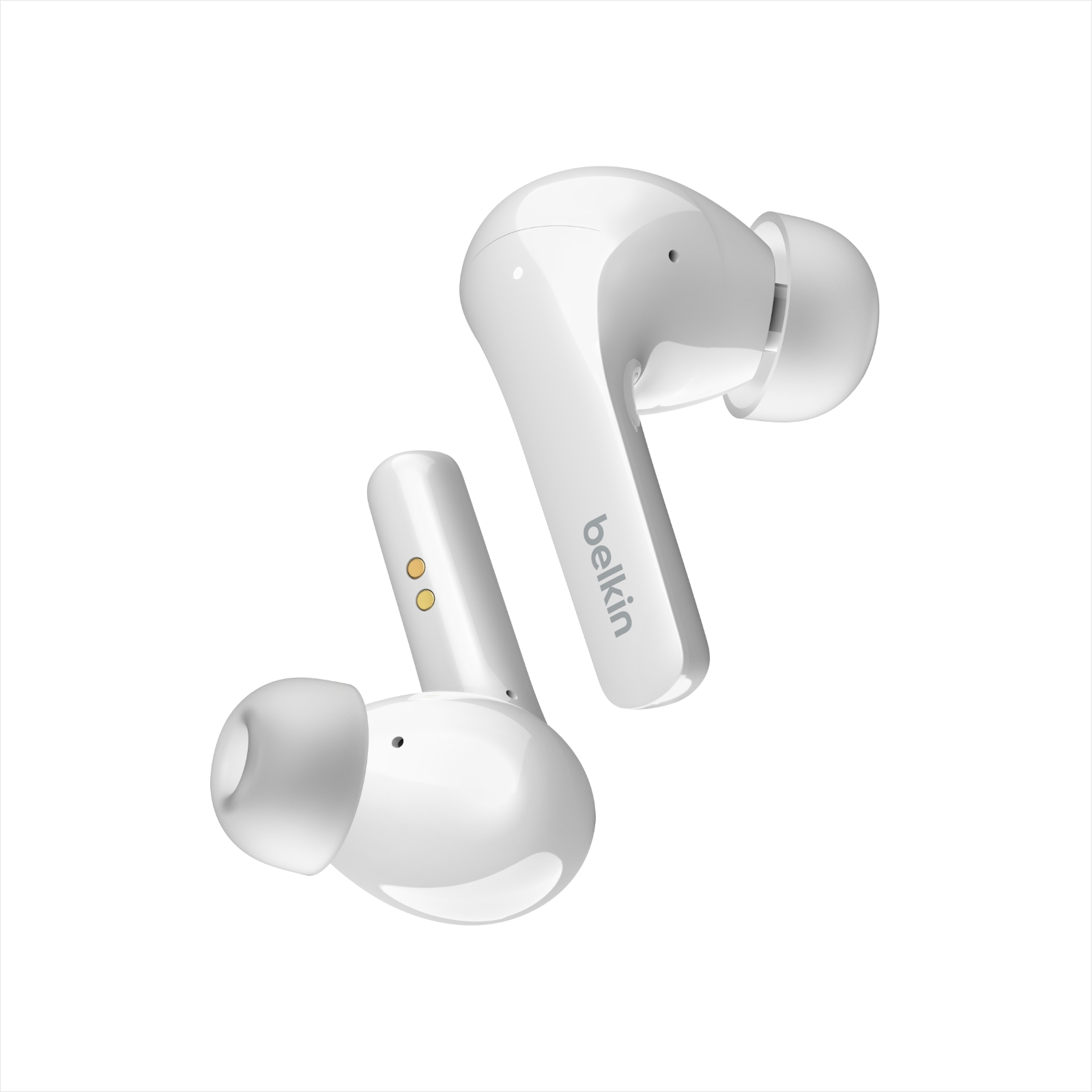 Key features: 
Active Noise Cancellation technology features a feedforward ANC mic that intelligently filters outside noise
Hear-Thru mode helps you stay alert to your surroundings
12mm dynamic drivers with neodymium magnets deliver powerfully vivid audio quality with impactful bass
Dual beamforming call technology ensures you can clearly hear and be heard as if you're in the same room
31 hours of total battery life — 7 hours of playtime in the earbuds, plus another 24 hours of power in the case
Wireless charging case offers convenient wire-free charging on any Qi-capable charging pad
60 minutes of playtime with just 10 minutes of USB-C charging
Fast USB-C charging provides a full 31-hour charge in only 2 hours
Sweat- and water-resistant IPX5-rated materials protect through bad weather and tough workouts
Bluetooth 5.2 offers easy connection to devices up to 10M
Wire-free, button-free touch offers true mono mode in each earbud
The SOUNDFORM™ Flow True Wireless Earbuds are available here.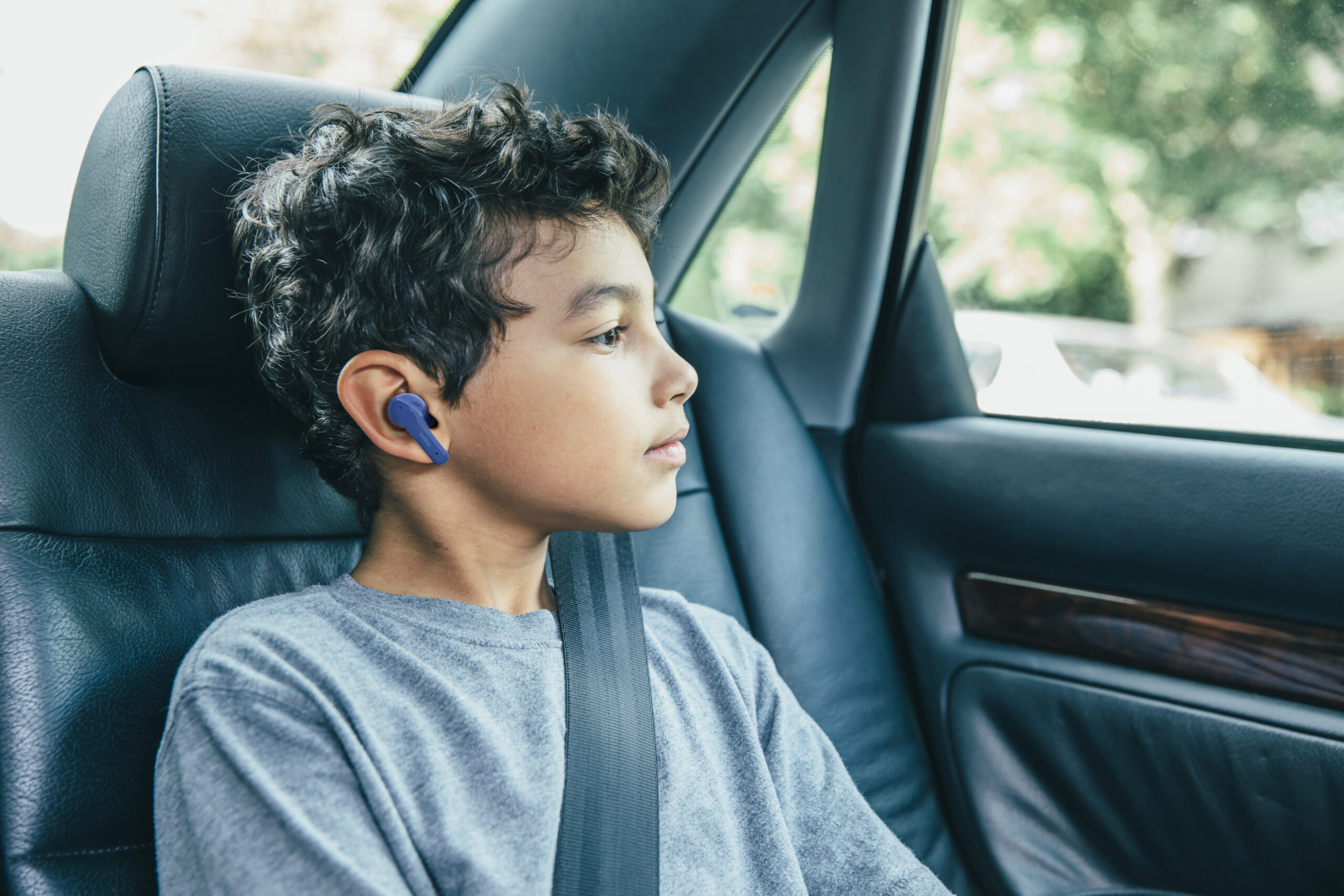 SOUNDFORM™ Nano​ Wireless Earbuds​ and SOUNDFORM™ Mini On-ear Headphones for Kids 
The SOUNDFORM™ kids range delivers safe, high-quality sound up to 85dB volume limit, all-day comfort and extended battery life so children can safely listen to audio. The SOUNDFORM™ Nano Wireless Earbuds and the SOUNDFORM™ Mini Wireless Headphones are specifically designed for kids.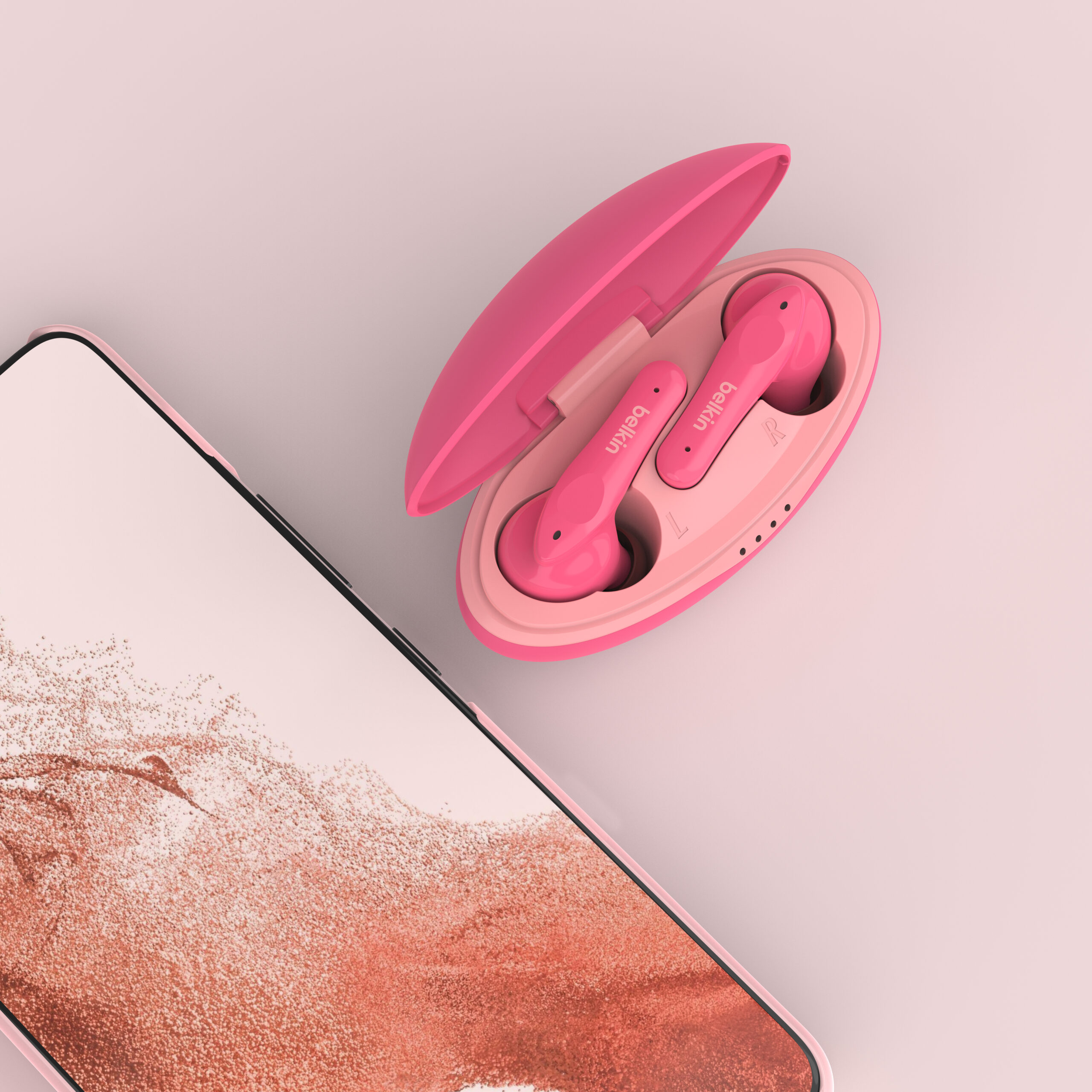 Nano Wireless Earbuds key features: 
Safe Sound for Kids 85dB volume limit protects young, sensitive hearing
5 different ear tip size options, including extra-extra small, assure a comfortable fit and premium listening experience for smaller ears
24 hours of battery life – Up to 5 hours of non-stop playtime, with an additional 19 hours of battery life in the charging case
6mm dynamic driver in each earbud makes favorite songs come alive
IPX5 water resistance keeps earbuds saf as kids splash through puddles, dash through light rain, and play carefree
Case and earbuds are fully charged in just 2 hours with the included micro-USB cable
The SOUNDFORM™ Nano Wireless Earbuds are available for purchase here.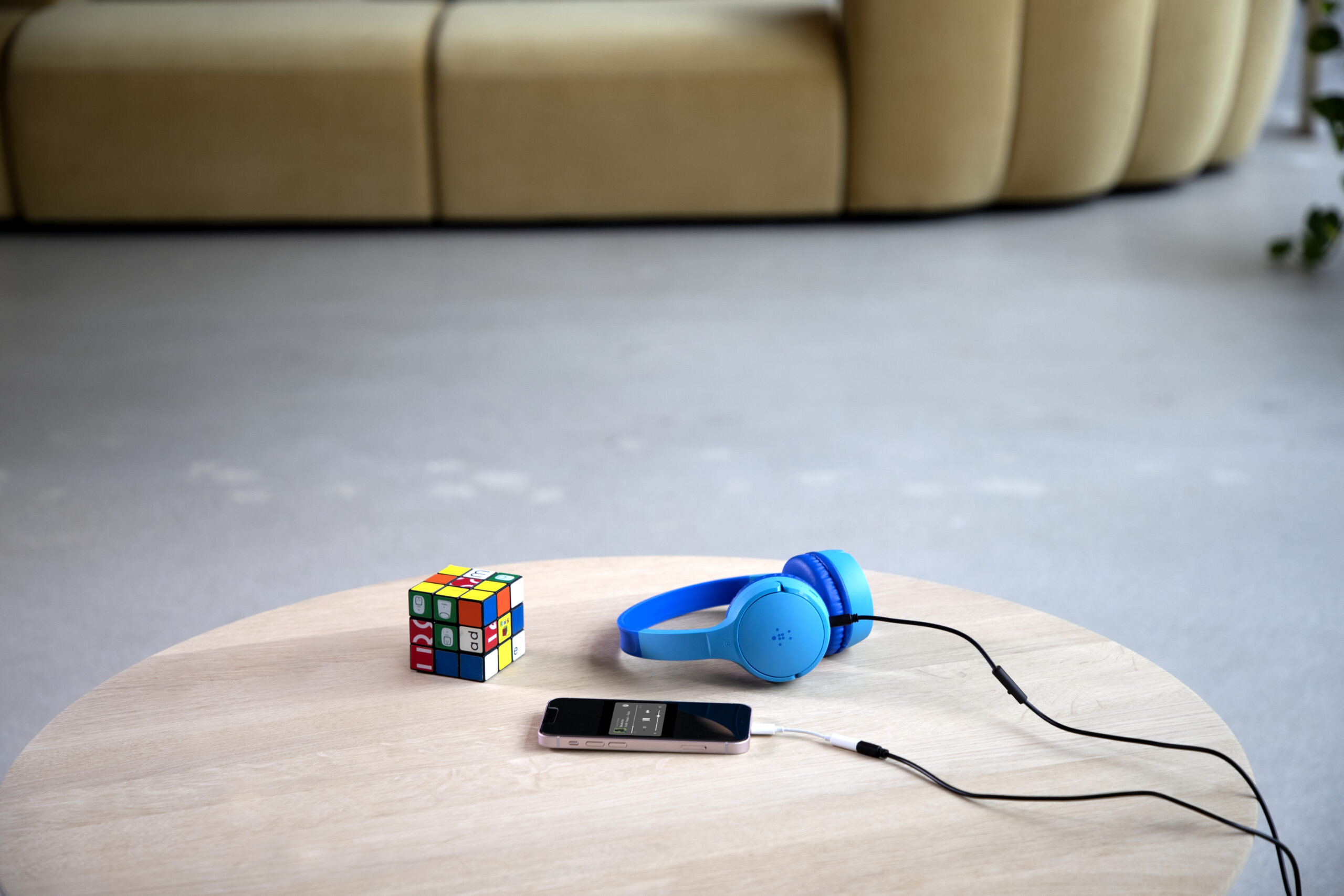 Mini On-ear Headphones key features: 
Premium headphones, designed for kids
28-30 hours battery life for nonstop listening
Maximum volume of 85dB* protects kids' ears
Compatible with popular distance-learning apps and devices
Spill and accident-proof materials for durability of up to 2 years
Intuitive controls are easy for kids to use
The SOUNDFORM™ Mini Wireless On-ear Headphones are available for purchase here.
The next 40 years
After two years of development, Belkin recently announced a new product material refresh for its top-selling mobile power products. Several of Belkin's most popular wireless chargers, power banks, wall chargers, and car chargers will transition into housing materials that consist of 73-75% post-consumer recycled plastics (PCR) and plastic-free packaging. The product transition will be rolled out beginning in mid-2023.
Belkin is already on its way to becoming 100% carbon neutral in scope 1 & 2 emissions by 2025. Its commitment to reviewing all areas of the business has included a focus on reducing single-use plastics in packaging which has seen up to a 90% reduction in plastic usage in some products. The product material refresh addresses Belkin's approach to reducing its scope 3 emissions.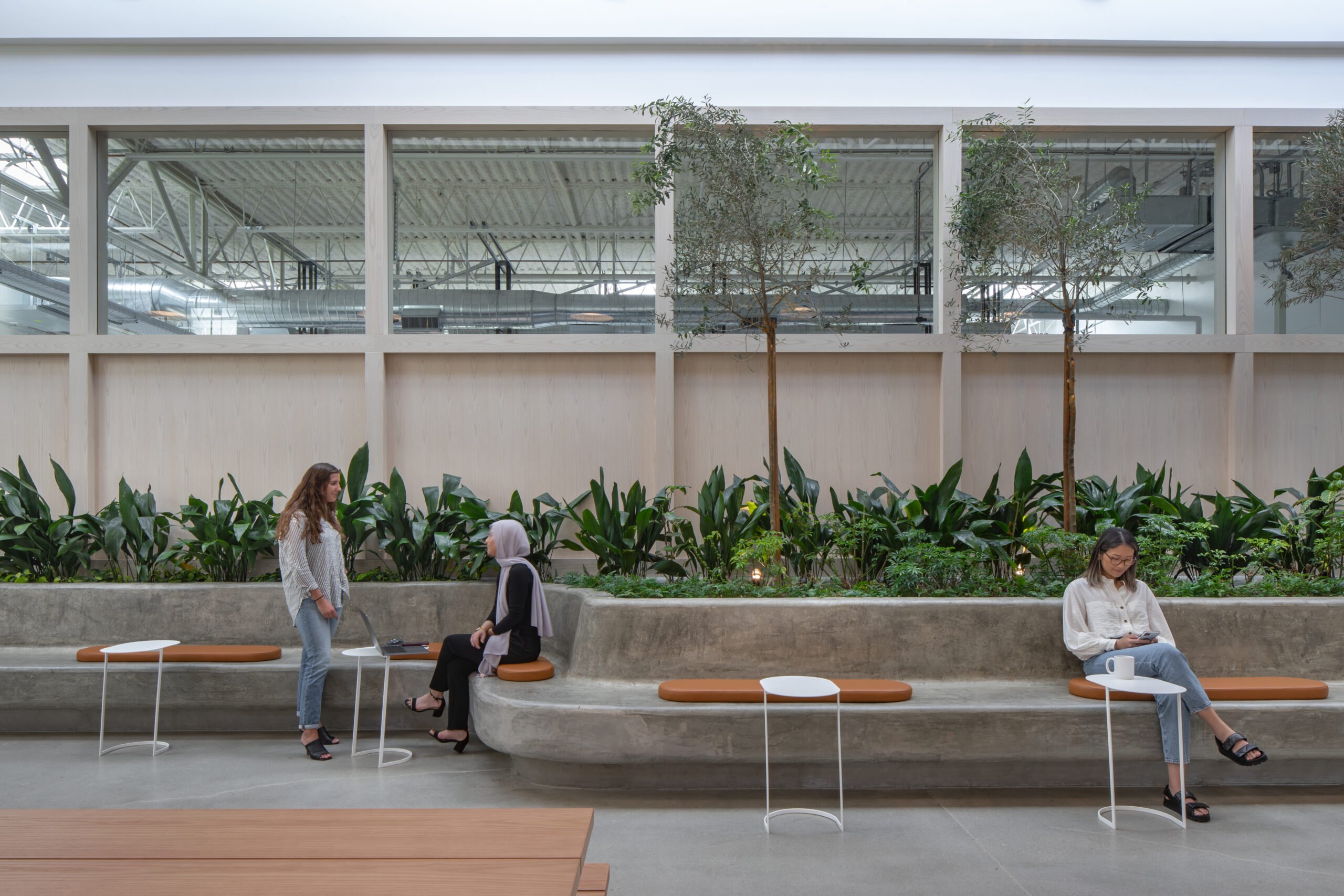 This is only the start, as new material innovations are developed by the engineering and design teams, more of the range will begin to transition into plastic alternatives. Although this product development process is considerably more expensive, the cost will not be passed onto the consumer, and prices will remain the same as their virgin plastic counterparts. From an aesthetic, quality and engineering perspective, there will be little difference between existing Belkin products and Belkin PCR products. Consumers will be able to decipher the new PCR products by clear callouts on the packaging and product pages online such as: "Made with Recycled Plastic Products" and "100% Plastic Free Packaging."
You'll find more information on belkin.com. The Belkin SOUNDFORM™ collection is available at Bilia.dk and Foetex.dk.